Why folding camera?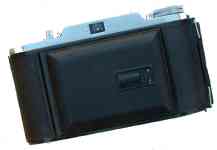 I don't know much about optical science, but from years of taking pictures with many cameras, I can tell the differents between good lens and bad ones.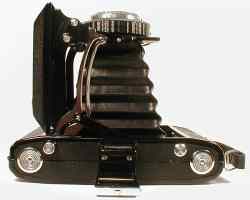 My main reasons why I choose folding cameras as my tool are.

Firstly, I'm impressed with their classic look.
Secondly, I was amazed by the design of machanics and size while folded.
Lastly the optics quality of these older lens, mostly it has around 10 blades of diaphragm which produce smooth completed circle to out-of-focus spots (circle of confusion). The color saturation, sharpness, contrast and toning of the pictures maybe different from lens produced in these days, but the unique characteristics of the older days lens give different feeling, even use with modern films.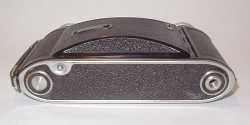 The key element of folding camera is bellow which it flexible enough to fold into such a small size but tight enough to keep the light out.

Folding camera history, in short
I think folding cameras era begined around early 1900s (maybe 1920s or 1930s), but of those what I saw and still working today they're 1930s or later. I've only 2 brands of folding cameras in my collection, which are :

Zeiss and

Voigtlander


Both were made in German and had produced many kinds of cameras and accessories

and divided roughly (by me) into 4 eras :
Pre-war (WWII : 192x-40) era : When most films were still low speed black and white.
Post-war (WWII : 1945-6x) era : When color films were started
Final era : Before the company being bought, closed down or go to new owner with old name
Post final era : reincarnation (metempsychosis, rebirth) of the brand